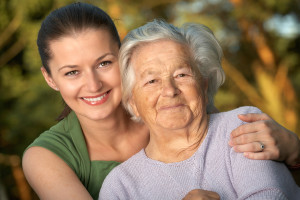 Friends for Friends, a Home Health Care service registry, was founded by Carl Montgomery after he cared for his own family members in their homes. Carl learned first-hand that his relatives enjoyed a comfortable quality of life as well as retaining their dignity, because they received care in familiar surroundings.
As a result of his caregiving experience, Carl pledged to provide quality care and services to those in need, in the environment in which they feel most comfortable.
Areas We Cover
Friends for Friends Home Care offers care ranging from 2- 24 hours a day, seven days a week. We cover hourly shifts in the Hartford, Tolland, and Middlesex Counties, with expansion into New London and New Haven Counties.
We cover 24 hours/ live in care throughout Connecticut.
Why Friends for Friends?
Would you like a lower cost health care option?
We feel that every person has a right to affordable, reliable health care. Our rates are among the lowest in the tri-state area.
Would you prefer your own personal caregiver?
Friends for Friends believes in creating relationships – not just in providing care. We accomplish this by referring each client their own personal caregivers. Each day there is a familiar, friendly face to share the day with.
What if you need care right away?
In an emergency situation care can be provided the same day the request is made – many times, within hours.
How do you know who the right caregiver is for you?
Decades of care manager experience has taught us what questions to ask to assist us in helping you choose the best caregiver for you. The right match of caregiver/client allows true friendships to develop.
Who are the caregivers?
Our caregivers are made up primarily of our friends, family members and workers we have known for years. The relationships that have been built with these caregivers allows us to truly call them friends. We hope you will too.