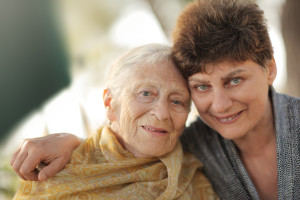 Did you know that the term "early onset" is now referred to as "younger onset?"This change was made to eliminate confusion between "early onset" and "early stage."
The Alzheimer's Association defines early stage and younger onset, below.
Early stage
"Early-stage is the early part of Alzheimer's disease when problems with memory, thinking and concentration may begin to appear in a doctor's interview or medical tests. Individuals in the early-stage typically need minimal assistance with simple daily routines. At the time of a diagnosis, an individual is not necessarily in the early stage of the disease; he or she may have progressed beyond the early stage."
Younger onset
"The term younger-onset refers to Alzheimer's that occurs in a person under age 65. Younger-onset individuals may be employed or have children still living at home. Issues facing families include ensuring financial security, obtaining benefits and helping children cope with the disease. People who have younger-onset dementia may be in any stage of dementia – early, middle or late. Experts estimate that some 500,000 people in their 30s, 40s and 50s have Alzheimer's disease or a related dementia."
National Institute on Aging – Alzheimer's Disease
The Alzheimer's Association recently revised the 10 Warning Signs of Alzheimer's disease©. The articulate more clearly than before what these signs are and most importantly, how the signs affect the individual, families and co-workers.
Principles for a Dignified Diagnosis was developed by individuals who have been diagnosed with Alzheimer's disease and can speak first-hand about living with the disease. This is the first type of statement which has been written by individuals with dementia.
Alzheimer's Disease Education and Referral Center (ADEAR). This is a service of the National Institute on Aging.
Alzheimer's Foundation of America (AFA)
From Jo Huey, The Alzheimer's Adovcate
Here are "Ten Absolutes" from Joe Huey of the Alzheimer's Caregiver Institute
Agree instead of Argue
Divert instead of Reason
Distract instead of Shame
Reassure instead of Lecture
Reminisce instead of Say "Remember?"
Repeat/Regroup instead of Say "I told you!"
Do what they can instead of Say "You can't"
Ask/Model instead of Command/Demand
Encourage/Praise instead of Condescend
Reinforce instead of Force