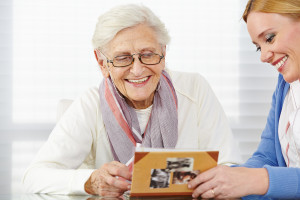 Help and Information for Caregivers
It takes a village to not only raise a child, but to help care for an individual who has impairments, physical or cognitive. The staff at Friends for Friends has first-hand knowledge of how difficult locating information about long-term care can be.
We've compiled and categorized a list of Web sites which we hope will be helpful in your caregiving journey. Of course, there's no substitute for the "human touch." Our staff is happy to answer your questions anytime regarding long-term care, but when you need to do some research, we hope this page comes in handy.
CONNECTICUT
Aging Services Division – State Unit on Aging
Phone (860) 424-5274
Toll Free (in State) 1-866-218-6631
Fax (860) 424-5301
www.ct.gov/agingservices/site/default.asp
Connecticut Association of Area Agencies on Aging
www.ctagenciesonaging.org/pages/home.php
Connecticut Commission on Aging
Phone 860-240-5209
Fax 860-240-5204
www.cga.ct.gov/coa/
Connecticut Department of Social Services
http://ct.gov/dss/site/
DISEASES
GOVERNMENT RESOURCES
Administration on Aging
www.aoa.gov
Phone 202 619-0724
Centers for Medicare and Medicaid Services
www.cms.hhs.gov/home/rsds.asp
Medicare Service Center: 800-MEDICARE 800-633-4227
Medicare Service Center TTY: 877-486-2048
Report Medicare Fraud & Abuse: 800-HHS-TIPS or 1-800-447-8477
Department of Veterans Affairs
www.1.va.gov/vetdata
Social Security Administration
www.ssa.gov